Mount Hart Outback Day Safari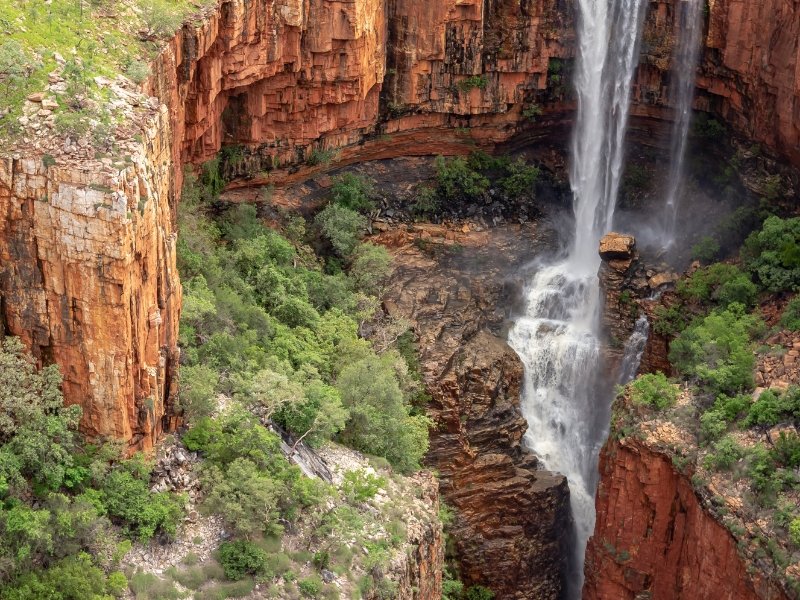 Duration: 11 Hours (approx.)
Location: Broome, Western Australia
Product code: KL7D
TOUR INFORMATION
Escape to an untamed oasis in the West Kimberley, one of Australia's best kept secrets. Explore picturesque gorges with breath-taking cascading waterfalls on a helicopter adventure and 4WD safari, a truly authentic outback experience. Depart Broome on your fixed wing aircraft scenic flight to Mt Hart for a full day adventure where you will then embark on an extraordinary Twin Flames & Isdell River Gorge Helicopter Tour, immersing yourself in the true essence of the West Kimberley. Guest will then get to choose whether they want to visit Matthew Gorge or Barker Pool in the afternoon to explore natural spas or indigenous rock art.

Option 1 (Barker Pool): Jump aboard your 4WD safari tour vehicle and head to Barker Pool for a light hike to explore the range and view indigenous rock art before a refreshing swim. South of the homestead, Barker Pool is perfect for those looking for a lengthy swim. Barker Pool is a long and deep section of the Barker River, the banks of Barker River also provide the perfect spot to relax and enjoy the serenity or wildlife spotting, if swimming isn't for you.

Option 2 (Matthew Gorge): Jump aboard your 4WD safari tour vehicle and head to Matthew Gorge for a light hike to the cascading natural spa for a refreshing swim. Matthew Gorge (previously known as Dolerite Gorge) is a beautiful grade 4 hike. There are plenty of pools to cool off in, however, the most magnificent is the main swimming hole, an hour from the main car park. This Gorge also has a delightful creek, meandering through the black rocks and cliffs of the gorge, with dozens of shady, small pools, rapids and waterfalls.

Guests can choose which option they prefer to experience when booking - please choose only Barker Pool OR Matthew Gorge
Availability and Booking Information

· If booking within 24 hours of departure, please phone us for availability as you cannot book online.
· We will respond within 24 hours to confirm your booking and departure time.
· Air Kimberley requires a minimum of 4 passengers to operate the tour.
· Flights are subject to weather.
Cancellation Policy
· Prior to one week of travel - Full refund.
· 3-7 days prior to departure - 50% refund.
· No refund will apply for cancellations within 48 hours of tour departure.
· Cancellations due to weather or any unforeseen circumstances will not incur a cancellation fee.
Additional Booking Notes
For safety and operational requirements Air Kimberley observes a maximum individual weight of 120kg per per person for all scenic tours. Adverse weather conditions may mean that the scheduled itinerary cannot proceed as intended. If adverse weather means that you are unable to complete the full tour, then any refund will be adjusted on a pro rata basis dependant on the flying time involved.