Bungle Bungle Explorer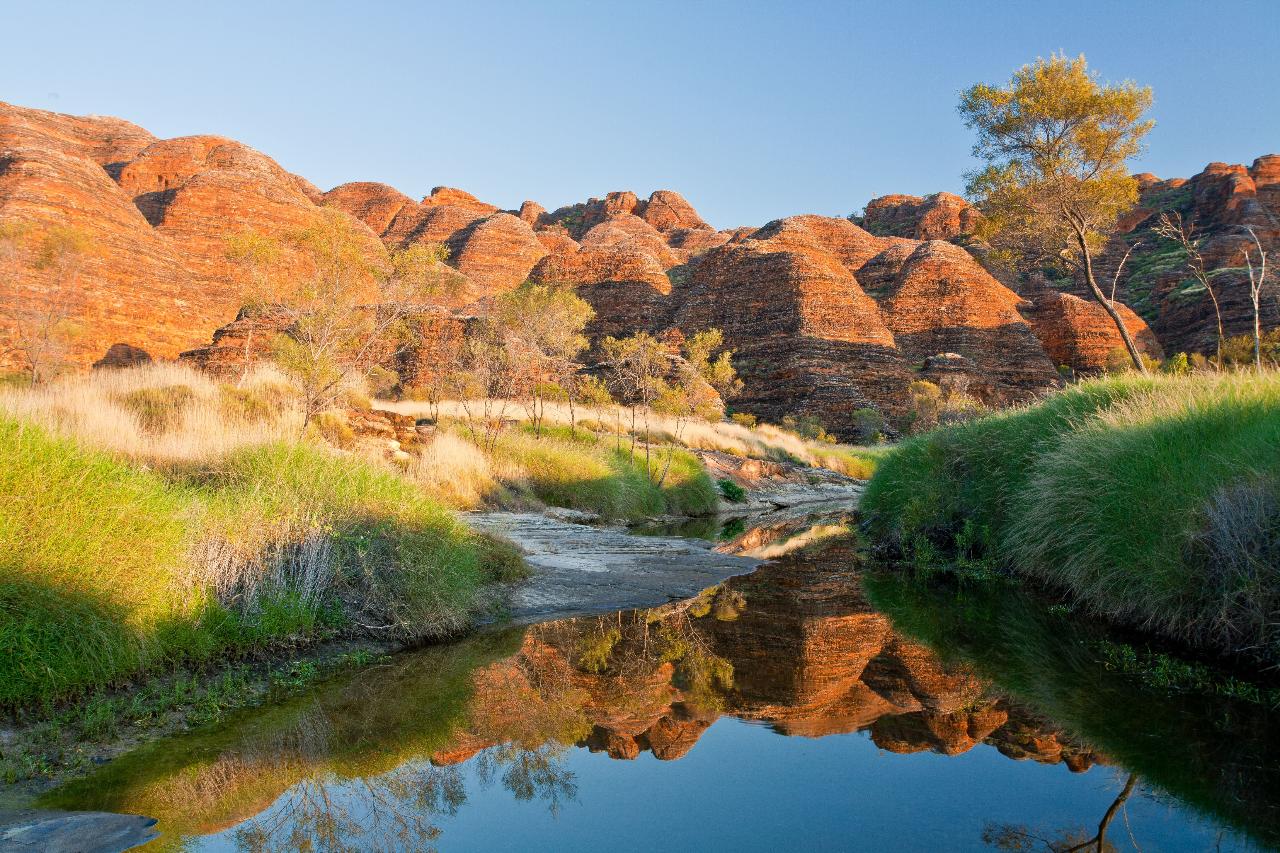 Kesto: 11 Tunnit (noin)
Paikka: Broome, Western Australia
Tuotekoodi: KL4D
AVAILABILITY & BOOKING INFORMATION

· If booking within 24 hours of departure, please phone us for availability as you cannot book online.
· We will respond within 24 hours to confirm your booking and departure time.
· This flight and tour requires a minimum of 4 people.
· Flights are subject to weather.
Cancellation Policy
· Prior to one week of travel - Full refund.
· 3-7 days prior to departure - 50% refund.
· No refund will apply for cancellations within 48 hours of tour departure (We suggest taking out travel insurance in the event you may have to cancel at late notice).
· Cancellations due to weather or any unforeseen circumstances will not incur a cancellation fee.

Additional Booking Notes
For safety and operational requirements Air Kimberley observes a maximum individual weight of 120kg per person for all scenic tours. Adverse weather conditions may mean that the scheduled itinerary cannot proceed as intended. If adverse weather means that you are unable to complete the full tour, then any refund will be adjusted on a pro rata basis dependent on the flying time involved. If we are unable to complete a particular tour activity, a refund for the cost of that activity will be refunded. Following confirmation of the tour, if for some reason the tour falls below the minimum number of 4 required to operate, the tour will be placed on hold until minimum numbers are met.

When booking for 5 guests, or if there is only 1 seat left, please note the booking will be subject to weights - please call us prior to booking if you have any questions.